into the waves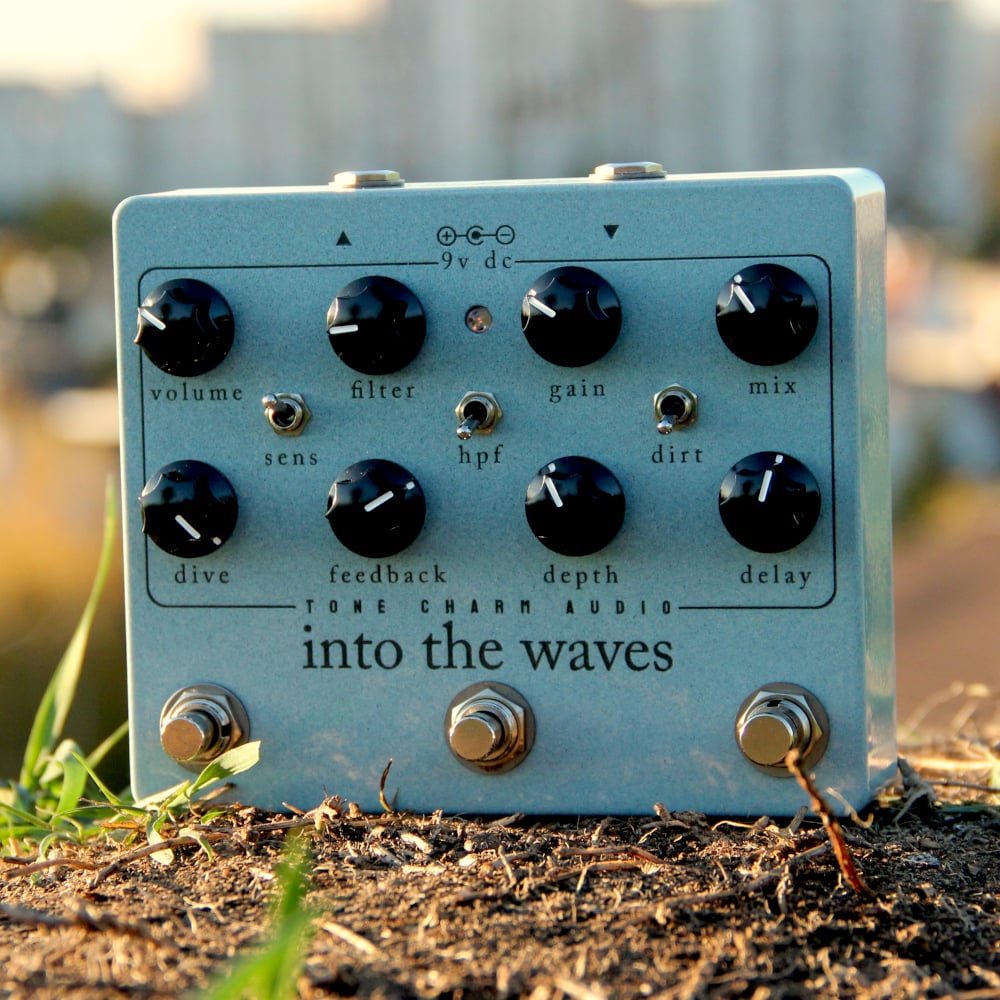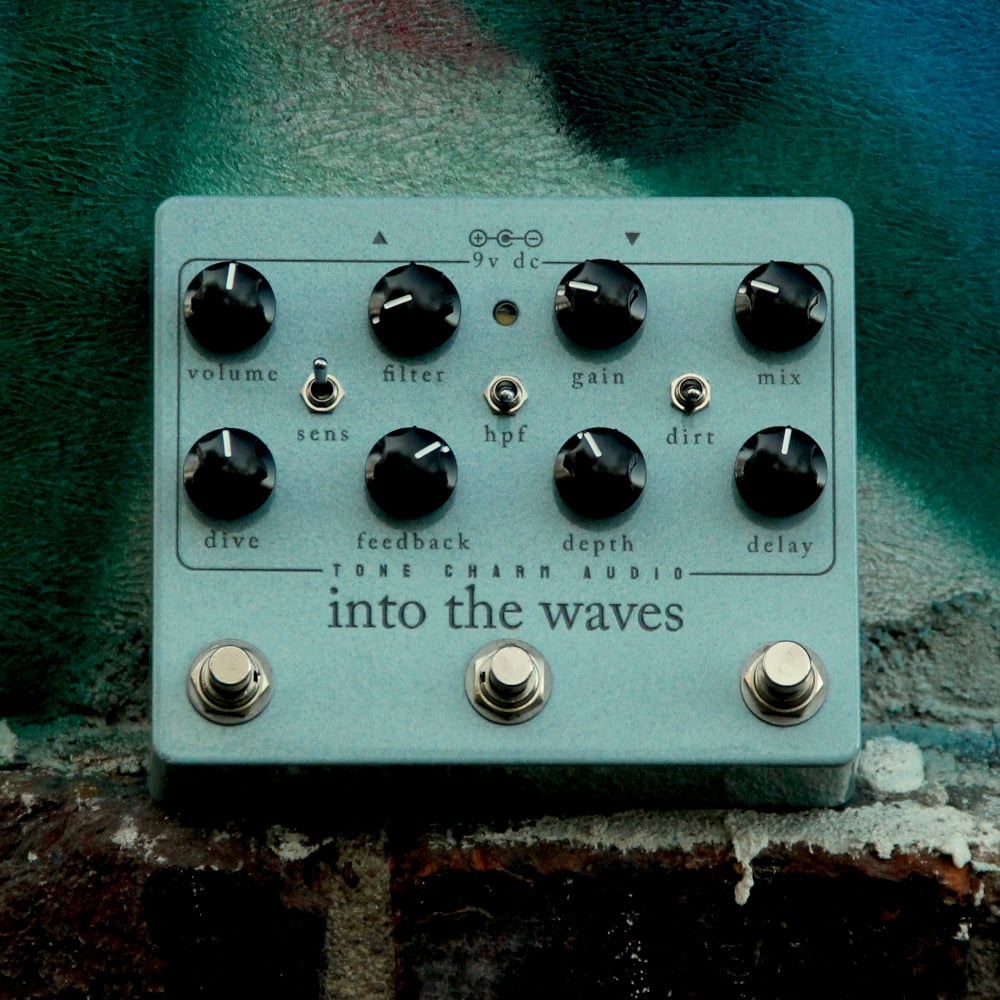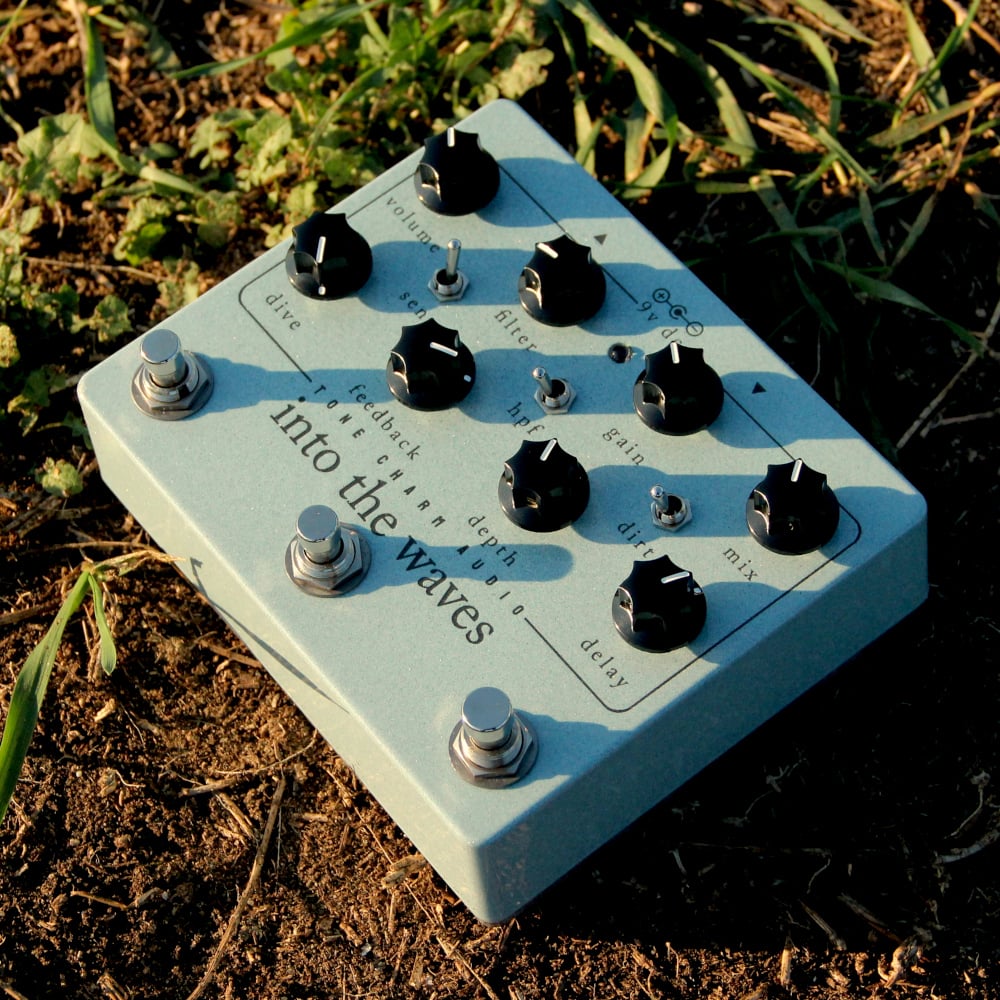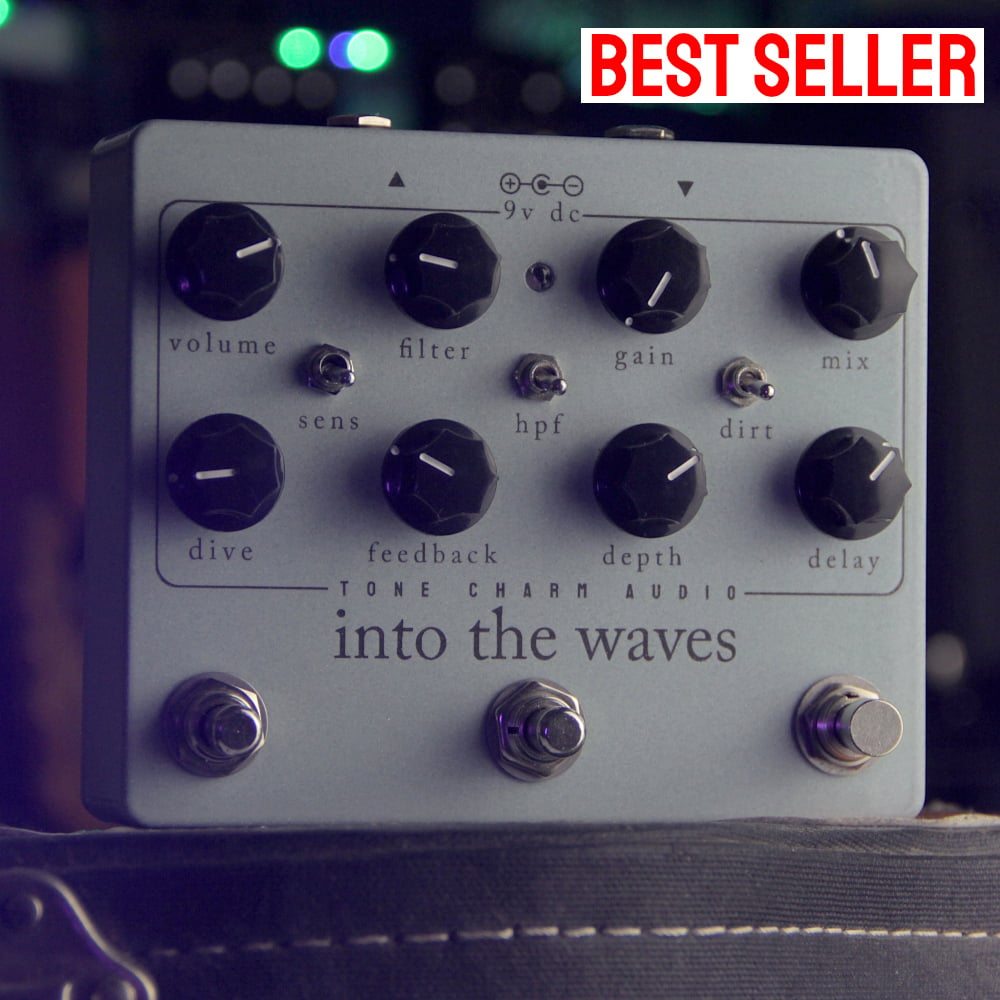 ❗Free Shipping to USA, CANADA, and EU.
Order with another pedal and save 10% with code: BUNDLE❗
If you're bored of the typical delay devices, and tired of the same circuits all around - I have something special for you!
What if I told you this pedal reacts to your playing dynamics?
Sounds weird? Sure, but it sounds awesome.
You can set it to track the input signal to modulate the delay time.
This will create a pitch modulation effect without a typical rate and depth defined - you decide when you would like to add a bit of detune or pitch shift delayed signal heavily!
An additional footswitch also allows the modulation of a delayed signal by foot.
If that's not enough fun for you, hold on!
Into The Waves has a built-in fully analog distortion circuit.
You can decide if you want to distort clean and delay or only delayed path. So you can leave your clean without any dirt but add spice and character to the delayed signal. You can increase the gain to compress a bit of signal or make it fuzzier at full gain.
Another footswitch allows for infinite repeats and creates self-oscillation. It's close to a modulation footswitch so don't forget to play around pushing them both, or releasing one and a second a bit later!
A full dry/wet mix allows for the complete removal of the clean signal from the output.
Into The Waves will boost your creativity and show you the way to new amazing sounds and song ideas.
Sounds great with other instruments like synths or samplers, you can even try it with vocals!
An indestructible metal enclosure with engraved graphics and two layers of powder coat ensures that the pedal will always look good even if you will play the hardest gigs at the end of hell.
Do you have questions? Good, I will be happy to chat with you anytime, please contact me via email, or for a fast reply, I suggest Instagram @tonecharmaudio.
Now with free shipping to USA, Canada, and Europe.